Commercial real estate investing, reimagined
Since inception in 2019, JY Group has become one of Australia's fastest growing property investment firms and managers.
~$
2.0

Billion

Assets Under Management
328,000

sqm

Gross Lettable Area
633,000

sqm

Metropolitan Freehold Land
Long-Term Focused Investments
JY practices long-term value investments. We invest in core Australian metropolitan cities with strong historical track records of land value growth.
De-centralised & autonomous co-ownership model
What makes JY Group unique is our co-investors have the rights to participate in the management of the investment. Our co-investors can vote on material decisions affecting our investment. Bring your commercial acumen and business network to the table.
Exclusive to ultra-high net-worth families
$
12

Million

Average Investment Per Investor (Excluding JY Group Employees)
80

%

A JY Co-investor's Likelihood of Repeat Investment
We invest with our own Money
We seek to have significant stakes in our assets, which naturally aligns with the interests of our co-investors. Our employees also co-invest in some of our property investments.
Bedrock of the family portfolio
We help our Ultra-High-Net-Worth Co-investors to invest in prime real estate property to diversify outside of shares and bonds. Co-investments with JY Group have become the bedrock of their family portfolios because:
Make the right investments via our advanced data technology
In property investment, JY believes that profits should already be made when one buys. Our proprietary data technology uses advanced methods to programmatically analyse markets, locations, asset classes and specific sites.
News and Media
HK Investor Buys Melbourne Mall From M&G and More Asia Real Estate Headlines
Regions on the radar as Australia grows up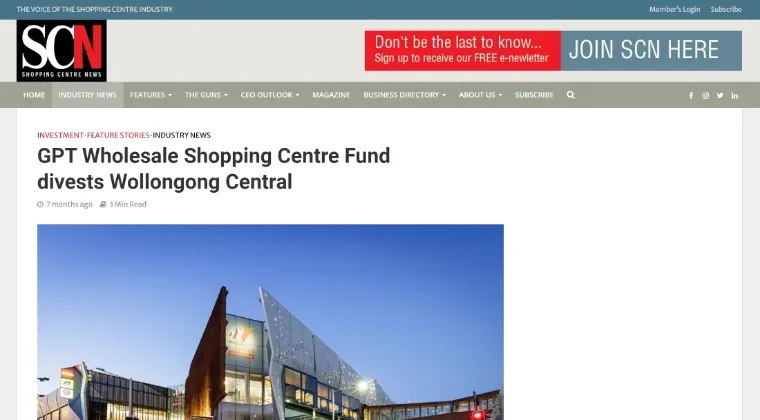 GPT Wholesale Shopping Centre Fund divests Wollongong Central
Australia's property market ignores China snub as Singapore, US funds rush for prized commercial assets
Shopping frenzy lifts big landlords, gives investors hope
Haben hops into GPT mall in $402m deal
CIP sells stake in Roselands Shopping Centre for $167 million
Hong Kong player buys into Roselands as mall deals mount
Investors pump billions into shopping malls as retail rebounds
Roselands' sale highlights surging buyer interest in retail investment opportunities
GPT divests Wollongong Central after 25 years
Haben snags Casey Central mall in $225m deal
Stockland agrees to sell two shopping centres to Sydney-based Haben
Our Giving Back Plan by Year
JY Group is a proud member of the 'Pledge 1% Movement'. Since 2022, JY Group has been giving back 1% of annual net profits to the community. We do this by donating to local charities in the same regions as our property portfolio.
JY Group also plans to increase the Give Back pledge by a further 0.5% every year so by 2030, 10% of our annual net profits will be given back to the communities.
Note: this 'Giving Back' pledge described only applies to the management business and own property investment income of the JY Group and does not impact our co-investors.
Pledge Now
Build a movement of corporate philanthropy.
Join the Pledge 1% Movement