استثمار عقاري تجاري ، أعيد تصوره
منذ إنشائها في عام 2019 ، أصبحت JY Group واحدة من أسرع شركات الاستثمار العقاري نموًا في أستراليا ومديريها.
~$
2.0

مليار

ممتلكات تحت اشراف الإدارة
328,000

متر مربع

المساحة الإجمالية المؤجرة
633,000

متر مربع

أرض متروبوليتان تملك حر
الاستثمارات طويلة الأجل المركزة
تمارس JY استثمارات طويلة الأجل. نستثمر في المدن الكبرى الأسترالية ذات السجلات التاريخية القوية لنمو قيمة الأراضي.
نموذج الملكية المشتركة اللامركزية والمستقلة
ما يجعل JY Group فريدة من نوعها هو أن المستثمرين المشاركين لدينا لديهم الحق في المشاركة في إدارة الاستثمار. يمكن للمستثمرين المشاركين لدينا التصويت على القرارات الجوهرية التي تؤثر على استثماراتنا. قم بإحضار فطنتك التجارية وشبكة أعمالك إلى طاولة المفاوضات.
حصري للعائلات ذات الثروات العالية للغاية
$
12

مليون

متوسط ​​الاستثمار لكل مستثمر (باستثناء موظفي JY Group)
80

%

احتمالية إعادة استثمار أحد المستثمرين المشتركين في JY
نحن نستثمر بأموالنا الخاصة
نسعى للحصول على حصص كبيرة في أصولنا ، والتي تتوافق بشكل طبيعي مع مصالح المستثمرين المشاركين لدينا. يشارك موظفونا أيضًا في الاستثمار في بعض استثماراتنا العقارية.
حجر الأساس لمحفظة الأسرة
نحن نساعد مستثمرينا المتشاركين ذوي الدخل المرتفع على الاستثمار في العقارات الرئيسية للتنويع خارج الأسهم والسندات. أصبحت الاستثمارات المشتركة مع JY Group حجر الأساس لمحافظهم العائلية للأسباب التالية:
قم بالاستثمارات الصحيحة عبر تقنية البيانات المتقدمة الخاصة بنا
في مجال الاستثمار العقاري ، تعتقد JY أنه يجب جني الأرباح بالفعل عند الشراء. تستخدم تقنية البيانات الخاصة بنا طرقًا متقدمة لتحليل الأسواق والمواقع وفئات الأصول ومواقع محددة برمجيًا.
أخبار وسائل الإعلام
HK Investor Buys Melbourne Mall From M&G and More Asia Real Estate Headlines
Regions on the radar as Australia grows up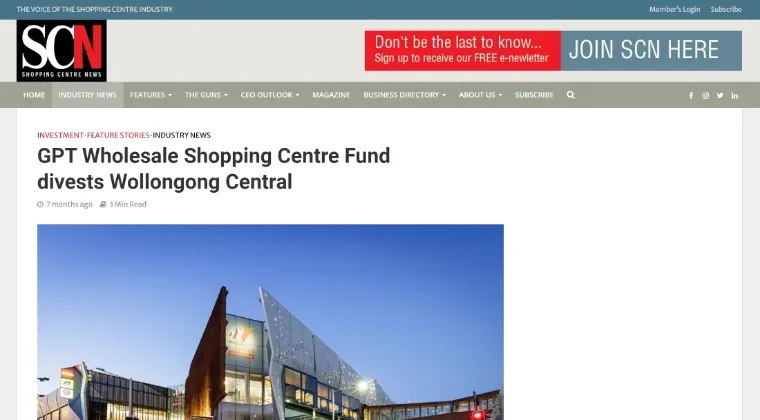 GPT Wholesale Shopping Centre Fund divests Wollongong Central
Australia's property market ignores China snub as Singapore, US funds rush for prized commercial assets
Shopping frenzy lifts big landlords, gives investors hope
Haben hops into GPT mall in $402m deal
CIP sells stake in Roselands Shopping Centre for $167 million
Hong Kong player buys into Roselands as mall deals mount
Investors pump billions into shopping malls as retail rebounds
Roselands' sale highlights surging buyer interest in retail investment opportunities
GPT divests Wollongong Central after 25 years
Haben snags Casey Central mall in $225m deal
Stockland agrees to sell two shopping centres to Sydney-based Haben
لدينا خطة العطاء للسنة
JY Group هي عضو فخور في "حركة التعهد 1٪". منذ عام 2022 ، قامت JY Group بإعادة 1٪ من صافي الأرباح السنوية إلى المجتمع. نقوم بذلك من خلال التبرع للجمعيات الخيرية المحلية في نفس المناطق التي توجد بها محفظتنا العقارية.
تخطط JY Group أيضًا لزيادة تعهد العطاء بنسبة 0.5٪ إضافية كل عام ، لذا بحلول عام 2030 ، سيتم إعادة 10٪ من صافي أرباحنا السنوية إلى المجتمعات.
ملاحظة: هذا التعهد "العطاء" الموضح ينطبق فقط على أعمال الإدارة ودخل الاستثمار العقاري الخاص بمجموعة JY ولا يؤثر على المستثمرين المشاركين لدينا.
تعهد الآن
بناء حركة الأعمال الخيرية للشركات.
انضم إلى حركة التعهد 1٪